blogging, SEO & SMM Specialist
Creating BIG
RESULTS for
small brands!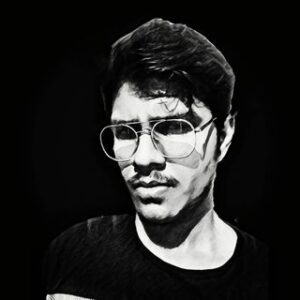 I'M Subham Sahoo, A Digital Marketer & Developer
If you're looking for a digital marketer who knows how to drive results, look no further than Subham. As an  marketer, he has proved himself as a promising young talent in the very competitive field of Digital Marketing.
With a passion for innovation and a keen eye for detail, Subham's focus on creating strategies that are both effective and sustainable has earned him the credibility and admiration of his peers and clients alike.

website development
I create wordpress websites with professional design and features you will love! Easily monetize with adsense or affiliate marketing!

search engine optimization
Want your brand on the top? Build a strong online presence by ranking at top in Google search results. SEO is slow but worth it!

socIal media marketing
Building a Brand on Social Media is very important! My Services are here to make you Shine out fast as hell! We will soon launch a SMM Panel for you guys!

Online Advertising
Slow and Organic Growth seems Cool when you don't want build a brand worth millions! Fast forward your reach on Google, Instagram, YouTube and more with our way!

SEO Astra is a Free Online Tools Website for SEO, Blogging and Content Writing, Domain, Links and Page generator, spinner, etc.
SocialCry.com first started as a Health and Lifestyle blog also published biographies. It is soon deemed to move to a particular niche.

CompressTool.com is a Free Online Web and Image Tools website. It supports Image formats like JPG, PNG, WEBP, GIF, BMP, HEIC & More!

Wikistry.com is the upcoming launch by Subham which will be a go to place to know about any public figure, celebrities and influencer.
Do You Need Help in
Building your
OnlIne Presence?

I can say that Subham Sahoo has a proven track record of delivering effective and sustainable marketing strategies for his clients. He is a talented digital marketer.

Subham has been my friend from the childhood. He is extremely creative and a prodigy in marketing. His company has helped me build me a online presence on Google!

Subham's innovative approach to marketing and his deep understanding of the digital landscape make him a valuable asset to any business looking to grow and succeed in today's competitive market.
READY to Boost
your business?